Shockwave Therapy
Bedfordview Sports Medicine Physiotherapy is pleased to offer our clients access to Extracorporeal Shockwave Therapy (ESWT).
What is Shockwave Therapy?
ESWT, also known as Shockwave Therapy or Radial Shockwave Therapy, provides treatments to patients suffering from a range of chronic conditions such as Plantar Fasciitis and Achilles Tendinopathy that are notoriously difficult to resolve.
What are the Benefits of Shockwave Therapy?
Pain reduction – by changing the way the nerves signal pain (interferes with the pain signals in a positive way).
Increased tissue healing – radial shock waves cause the release of chemicals in the cells which can reduce inflammation and pain.
Improved blood flow – repeated shock waves create new blood flow promoting tissue healing and regeneration.
Reduced muscle tightness – shock waves act on trigger points. These are the painful tender spots in muscles which often generate pain and dysfunction.
 What conditions does Shockwave Therapy treat?
Shockwave Therapy has attracted several clinical research trials which have supported its use in the treatment of patients with the following conditions:
Plantar Fasciitis/heel spur (calcaneal spur)
Achilles tendinopathy
Gluteal tendinopathy
Proximal hamstring tendinopathy
Calcific tendonitis of the shoulder
Patella tendinopathy
Tennis elbow (lateral epicondylitis)
Other forms of insertional tendinopathy
Other musculoskeletal problems:

Muscle strains
Calcified Haematomas
Shin splints
Osteitis pubis
Trigger points
Osgood Schlatter Disease
Impressive results have been reported in chronic cases which have not responded to conventional treatments.
What does Shockwave treatment involve?
The physiotherapist will pass the shockwave applicator over the injured area. While the stimulation may produce some discomfort, patients often feel noticeable reduction of pain within the first 24 hours after treatment.
How many treatments will I need?
The therapy usually takes up to 5 sessions of 10 – 15minutes.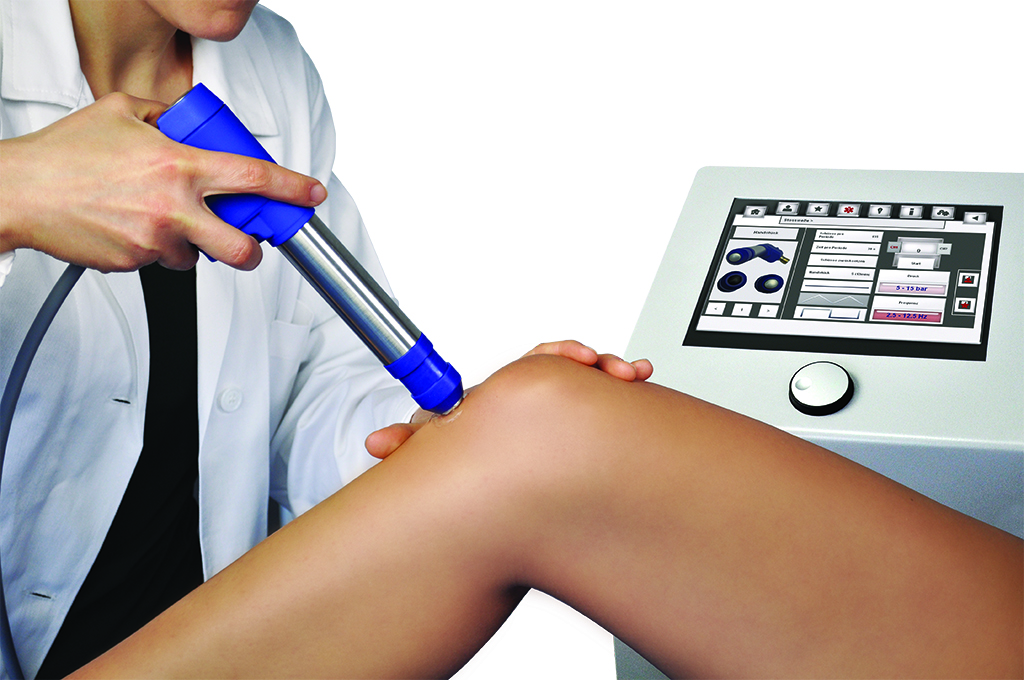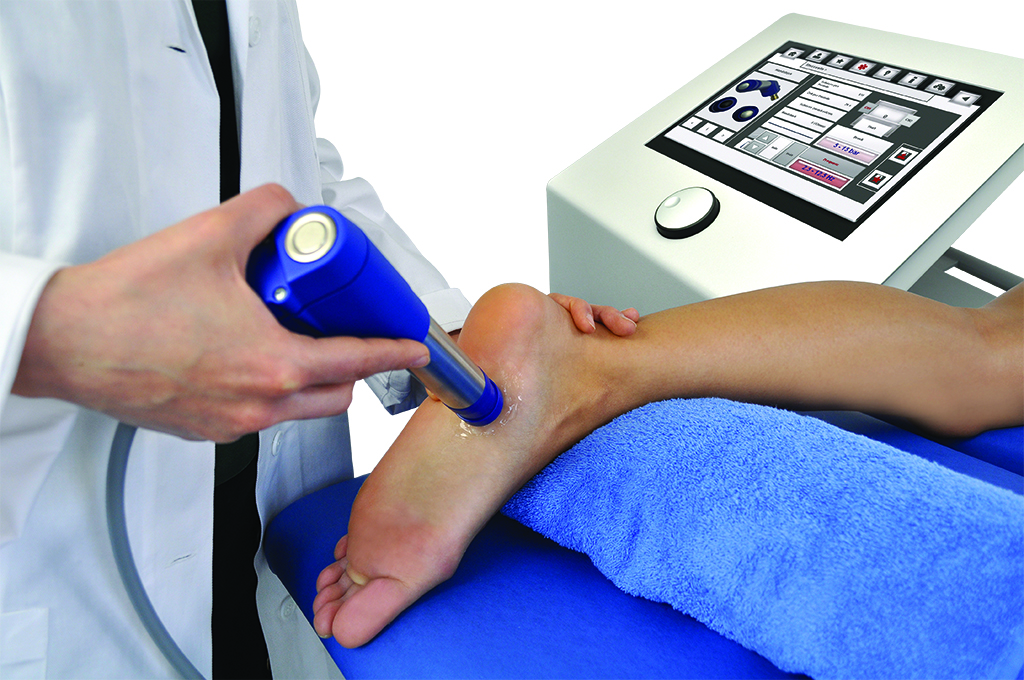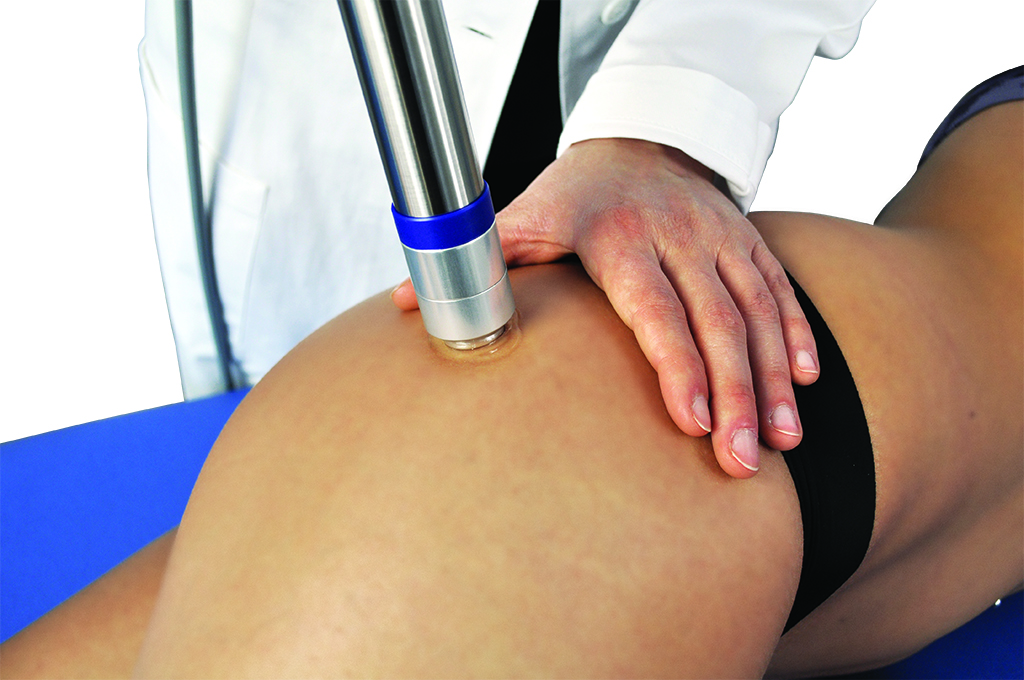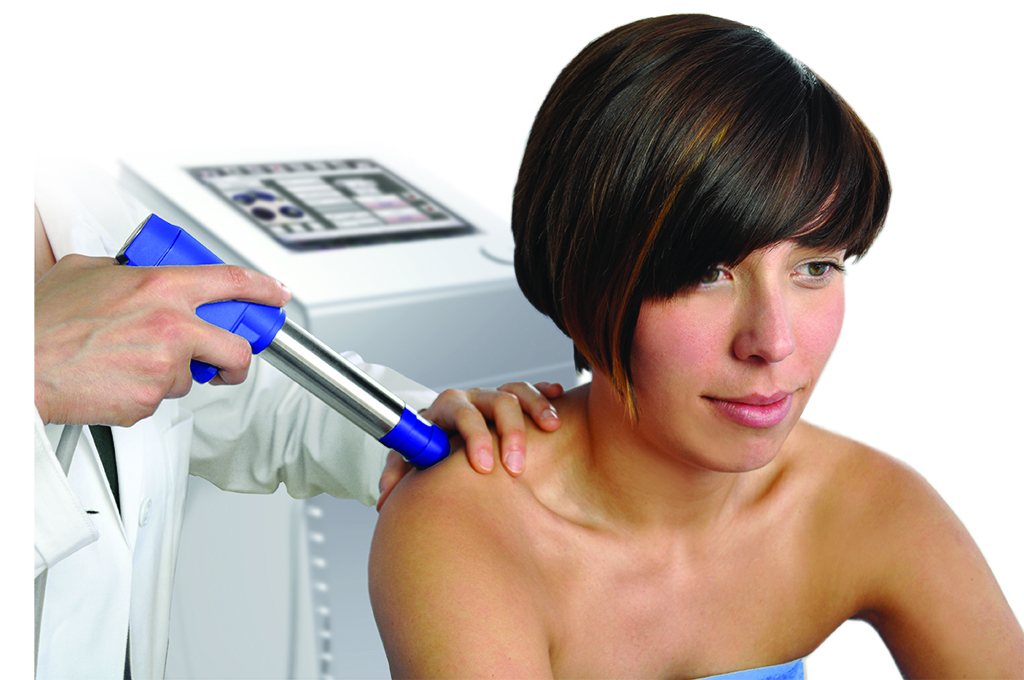 What is the evidence?
There are a number of trials, including randomized controlled trials, which support the use of Shockwave Therapy:
Rompe et al 2008, Eccentric Loading Compared with Shockwave treatment for Chronic Insertional Achilles Tendinopathy, Journal of Bone and Joint Surgery (America) 2008; 90: 52-61
Han et al 2009, Effect of Extracorporeal Shockwave Therapy on Cultured Tenocytes, Foot and Ankle International, 30: 93-98
Furia et al 2007, Extracorporeal Shockwave therapy in the treatment of chronic plantar fasciitis and Achilles tendinopathy, Current Opinion in Orthopaedics 2007; 18: 101- 111
Rompe, JD; Radial Shockwave Therapy- Where do we stand today?; Translation from Medical Special, Apr 2006